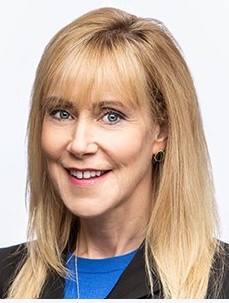 Ms. Claire Marie Bennett
Independent Non-Executive Directors
Ms. Claire Marie Bennett has served as an Independent Non-Executive Director of the Company since June 2022.
She has served as Global Chief Customer Officer of InterContinental Hotels Group PLC ("IHG"), a global hospitality company listed on the London Stock Exchange and the New York Stock Exchange, since October 2020. She previously served as Global Chief Marketing Officer of IHG from October 2017 until October 2020.
Prior to joining IHG, Ms. Bennett spent 11 years at The American Express Company, a New York Stock Exchange listed credit card services company, in a range of senior leadership roles including General Manager, Global Travel and Lifestyle (2013 to 2017), Executive Vice President and General Manager, Consumer Loyalty (2012 to 2013), Senior Vice President and General Manager, U.S. Consumer Travel (2009 to 2012) and Senior Vice President, Global Brand Management (2006 to 2009). Ms. Bennett also held various marketing and finance positions at Dell Computer Corporation and Quaker Oats Company (PepsiCo). Ms. Bennett previously served as a non-executive director of Tumi Holdings, Inc. (2013 to 2016) and has served on various industry advisory boards.
Ms. Bennett holds an MBA from the J.L. Kellogg Graduate School of Management at Northwestern University, Evanston, Illinois, USA (1992) and a BS in Accounting from Indiana University, Bloomington, Indiana, USA (1987).