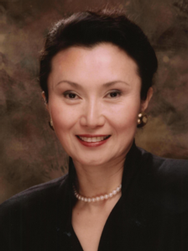 Ms. Ying Yeh
Independent Non-Executive Directors
Ms. Ying Yeh has served as an Independent Non-Executive Director of the Company since May 2011.
Ms. Yeh has extensive experience as an executive and a non-executive director of major international corporations. She was the chairman of Nalco Greater China Region until June 2011. Nalco is one of the world's largest sustainability service companies. Ms. Yeh was also a non-executive director at ABB Ltd (a company listed on the SIX Swiss Exchange, the stock exchanges in Stockholm (NASDAQ OMX Stockholm) and the New York Stock Exchange (NYSE)). She was previously a non-executive director of AB Volvo (a company listed on the OMX Nordic Exchange, Stockholm) and InterContinental Hotels Group plc (a company listed on the main board of the London Stock Exchange). Prior to joining Nalco, Ms. Yeh worked in various Asian divisions of Eastman Kodak (1997 to 2009) and also held various positions with the United States Government, Foreign Service (1982 to 1997).
Ms. Yeh holds a BA in Literature and International Relations from National Taiwan University, Taiwan (1967).