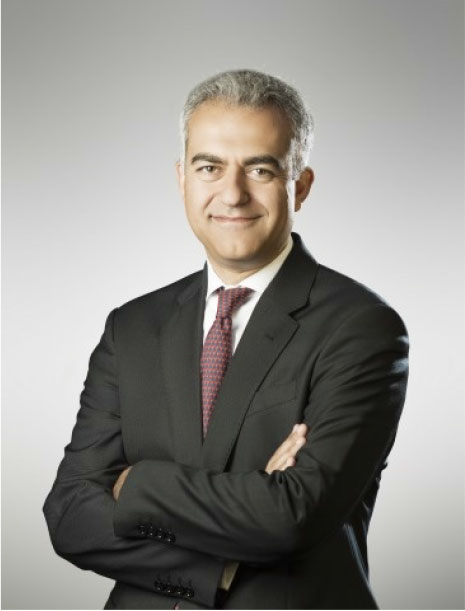 Mr. Reza Taleghani
Executive Vice President, Chief Financial Officer and Treasurer
Mr. Reza Taleghani serves as the Company's Executive Vice President, Chief Financial Officer and Treasurer, and is responsible for the Group's corporate finance, accounting, global investor relations, external reporting, financial planning and analysis and treasury functions, as well as mergers and acquisitions. Mr. Taleghani joined the Group in November 2018.
Prior to joining the Group, Mr. Taleghani acted as the president and chief financial officer of Brightstar Corp., where he was responsible for global financial operations as well as managing the financial services and device protection lines of business from 2015 to 2018. Prior to joining Brightstar Corp., Mr. Taleghani worked at J.P. Morgan, where he held various leadership roles in investment banking, commercial banking and asset management from 2009 to 2015. Beyond his banking experience, Mr. Taleghani also served as the president and chief executive officer of Sterling Airlines A/S in 2008.
Mr. Taleghani holds a BA in Organizational Behavior and Management from Brown University, Providence, Rhode Island, USA (1994) and a J.D./M.B.A. from Villanova University, Villanova, Pennsylvania, USA (1997).